Ornamental Gate Installation
What kind of ornamental gate do you want? Steel ornamental fences offer the perfect blend of style and security without the expensive price tag for repair and maintenance.
Fencing City works the way you would want your residential fencing to look. Our ornamental gate installation are constructed with premium panels to achieve a strong and attractive fence.
Call for a quote on our fencing repairs and fence installation.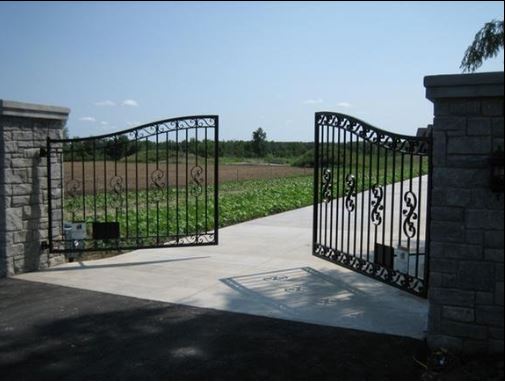 Detroit Residential Gates And Openers
There are various reasons to have fencing companies install a gate around your home. In most instances, the gates provide an extra layer of security and complete the look of the residential fence. 
At Fencing City, we are specialists in all areas concerning residential fence installation, fence building, and fence repairs. We have a wide variety of functional designs and layouts for homes in Detroit.
We provide ornamental gate installation for:
Driveways

Walkways

Swimming pools

Gardens

And more!
Before you hire our Detroit fencing company, there are some considerations you must first look into. Installing ornamental gates requires careful planning to avoid expensive repeats or replacements. Fencing City will discuss all your options for residential gates and openers.
Call us today, so we can begin exploring your options and for a free fencing estimate!
Types Of Ornamental Gates Installation For Residential Homes We Offer
Some of the gates and openers you can choose from include:
Swing gates
Fencing City offers a complete line of ornamental swing gates. Designed to complement residential properties, our selection can be customized to specific styles, sizes, and features, ornamental gates will not take away from your landscaping or architecture. If you are looking to add more aesthetic appeal to your home, the swing gate is a wonderful choice that will blend with the existing property layout.
Automatic gates
Automatic gate systems are excellent for making residential homes more attractive and efficient. Our automatic gate operator installers have a long list of successful gate installations. We provide gate systems that will perfectly suit any residential property.
Looking for an electric gate company near or around the Detroit area? Contact us!
Self-closing gates
The self-closing ornamental gates are the ideal type if you want to increase security in dangerous areas of your home like the swimming pool. We also recommend it for the blacktop driveway or entry to the property.
It is a common occurrence for people to forget to close the gate. A self-closing ornamental gate is a solution you need to prevent intruders or wild animals from getting into your home. 
Self-latching gates
A self-latching gate uses a device that automatically latches the gate. It is a brilliant type of gate that is often seen as a pool safety fence that provides increased convenience and security.
Our fencing installers take pride in delivering high-quality and stylish residential fences. When we install an ornamental gate in Detroit, we put the needs and expectations of the customers on top of our list. From the free project estimate to the planning of layout to the ornamental gate installation, our expert fence builders will perform a high standard of workmanship.
Why Choose Ornamental Gate Installation For Your Home?
Homeowners or parents who are looking for the best way to make their home safe and comfortable should consider ornamental gate installation. 
Unique and specialized gate

Customized to precise function to suit your needs

Protect your home from unwanted visitors

Durable and has a superior rust resistance

Will stand out with little effort

Proven to provide privacy and security

Add elegance to the overall look of the home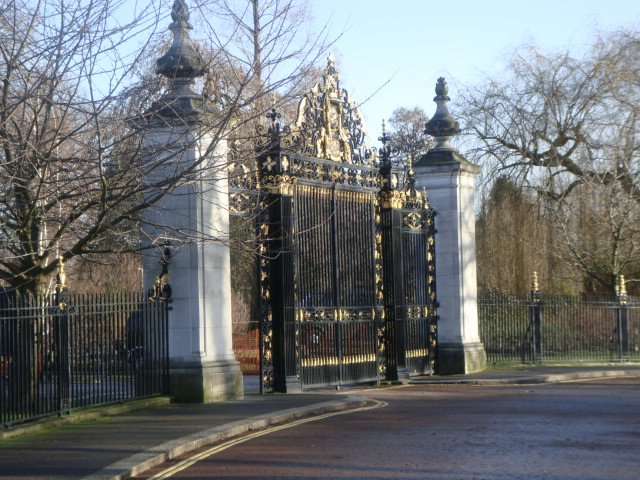 Call To Discuss Ornamental Gate Installation and Design
At the end of the day, ornamental gate installation is a major decision. It is incredibly important to choose the right fence installation contractor in Detroit that would be willing to discuss your unique needs.
Fencing City offers fence installation and fence repair services across the Detroit area. Ornamental fencing is something our fencing company knows too well. If you have questions about ornamental gates, we would be happy to provide more insights.
Call our telephone number to learn how our fence building company can help you more. If you are interested, call now and let us explore your fencing options.