Detroit Fencing Repair Specialists
No type of residential fencing can provide security and restrict outsiders from accessing the home if it is damaged. Your fence requires regular maintenance and repair. Fencing City has the ideal fence repair solution to ensure your fences stay strong, sturdy, and beautiful. 
Specializing in residential fences, our fencing experts are ready to provide the best fencing repair solutions for you.
Excellent service and quality work

Amazing repair crew

Get the best repair plan

Incredibly respectful and professional fence installers and specialists
When you need fence repairs or fence installation, work with the best fence installation company. With Fencing City, you will experience a smooth transaction. 
Call now for a quote on our repair and installation services.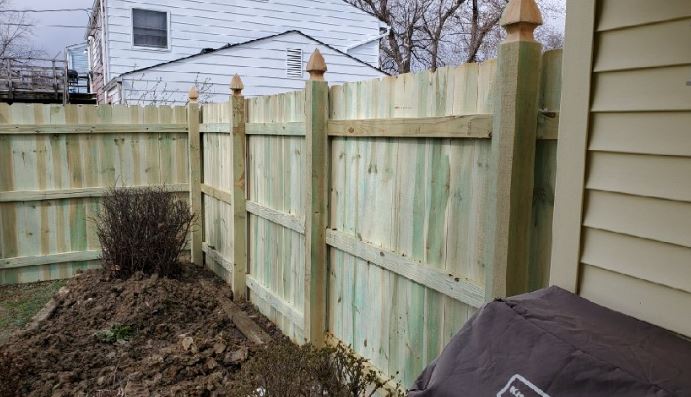 Fencing City has been installing and repairing Detroit residential fences for years.
With extensive experience and proper equipment, you can count on our fencing company to repair your residential fencing to its original glory. We work on small or large-scale projects, and all types and sizes of fences from wood fencing, pool safety fences, steel ornamental fences to aluminum fencing. Our fencing repairs specialists have the right skills to handle all.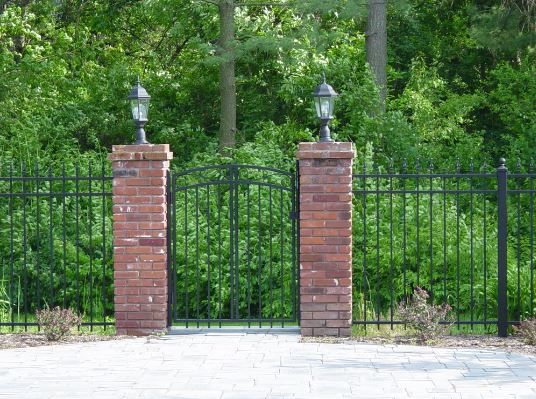 Our crew has worked with various fence materials:
Farm fencing

Chain link

Wood 

Pool fence

Custom gate

Ornamental aluminum
We offer dependable fencing repair services for residential needs. You can rely on Fencing City for your fencing repair and maintenance. We're not like Joe from down the street who also does "roofing services." Call a real fencing repair professional like Fencing City. 
Fence Repair Questions Fencing Contractors Normally Get
What are the common fence repairs?
The most common fence repairs we do for our customers in Detroit include:
Replacing missing slats or boards.

Cleaning or replacing corroded metal fences such as wrought iron gates and chain-link fences.

Fixing sagging or tilting fences by replacing broken hinges and screws.

Re-staining of wood fences to avoid their fast deterioration.

Installing new boards to replace damaged, warped, or rotted boards.

Fixing capped, warped, ben

t, or

curled materials.
To get full information on our fence repair services in Detroit, contact our professionals. We will discuss in detail what is included in our repair and installation.
How much does fencing repair cost?
The average price homeowners pay for fence repair is anywhere around $300 to $1,000. However, factors like the type of repair and location might increase the price tag. Residential fences also use a variety of materials that could add to the total project cost. 
To receive an accurate fence repair cost estimate, contact Fencing City now.
Should I replace my fence or hire fencing companies in Detroit to fix it?
When installed properly, residential fences could last for years with minor repair and maintenance necessary. But poorly designed and installed fences will be broken in less than a year. If the damage requires repairing an entire section or at least 20% of the fence, maybe it is more cost-effective to replace the entire fence. 
What can you do to increase the sturdiness of my fence?
Fencing City has a few reinforcement tricks up our sleeves that will strengthen your fence. In most instances, replacing brackets, tightening connections, or installing a turnbuckle is enough to keep the fence in place. Our experts are ready to answer your fence repair inquiries. Call us today!
Fencing Repairs in Detroit, MI You Can Trust
There is a mirage of reasons for a fence to need repairs and regular maintenance. Residential fencing will sustain damage or rot over time, especially if minor defects are left unfixed for a long period. 
At Fencing City, we understand you need your residential fencing service to provide maximum security and protection. That is why our fence installers and repair experts will perform a speedy service without compromising the quality of work.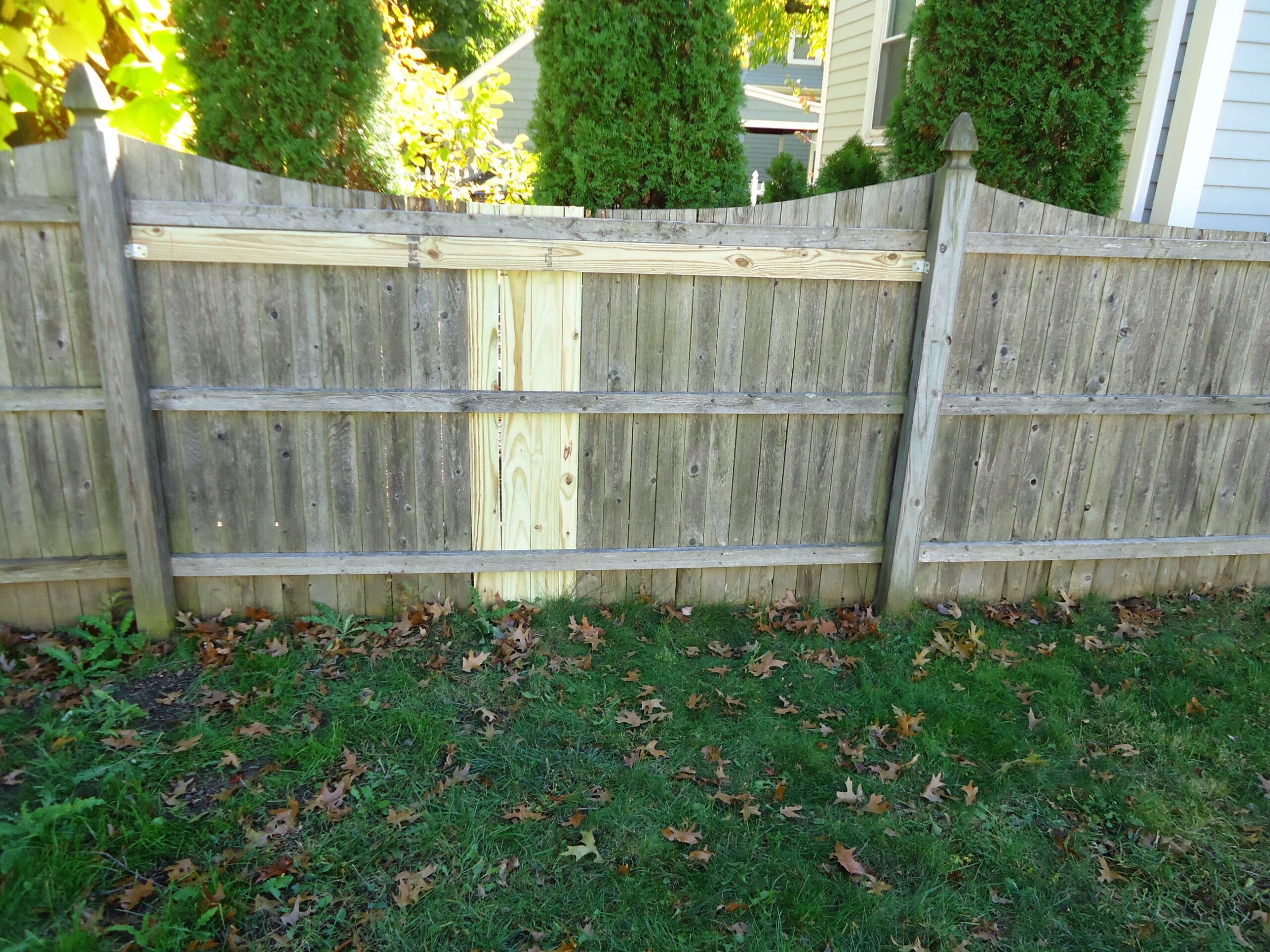 Some signs that should make you consult with a professional Detroit fencing company:
Vehicle impact that caused damage to the fence

Poorly constructed residential fence

Damage attained from fallen posts or trees

Rusting, rotting, or decay of material

Wear and tear because of harsh weather elements
Is your fence showing signs of deterioration, aging, or pest infestation? Get in touch with Detroit fence contractors. We will deal with these fence issues for you.
Request A Fence Free Estimate On Our Detroit Fence Repair
Call Fencing City or send us an email to begin your fence repair process. Our fence experts will make your fences look brand new again. Talk with our fence builders and repair specialists today!