Detroit Ornamental Aluminum Fencing Installation  Services
Looking for aluminum fencing installation? Fencing City is a leading Detroit fence installation contractor. Our fence building company is readily available to tackle any size of residential fencing project. We are geared towards meeting your requirements.
Ornamental aluminum fences combine aluminum and wrought iron material to create durable residential fencing. Despite being low maintenance, aluminum fences offer superior security and protection for residential properties.
For high-quality aluminum fencing installation, we are the company to do business with. Fencing City is your local Detroit fence contractor backed by specialists and experts in ornamental aluminum fencing. Our fencing company is here to help make your home more comfortable and safe.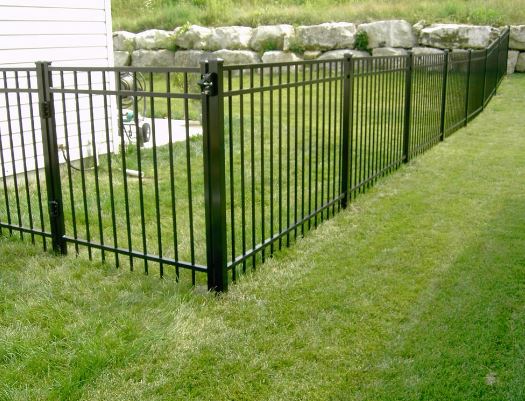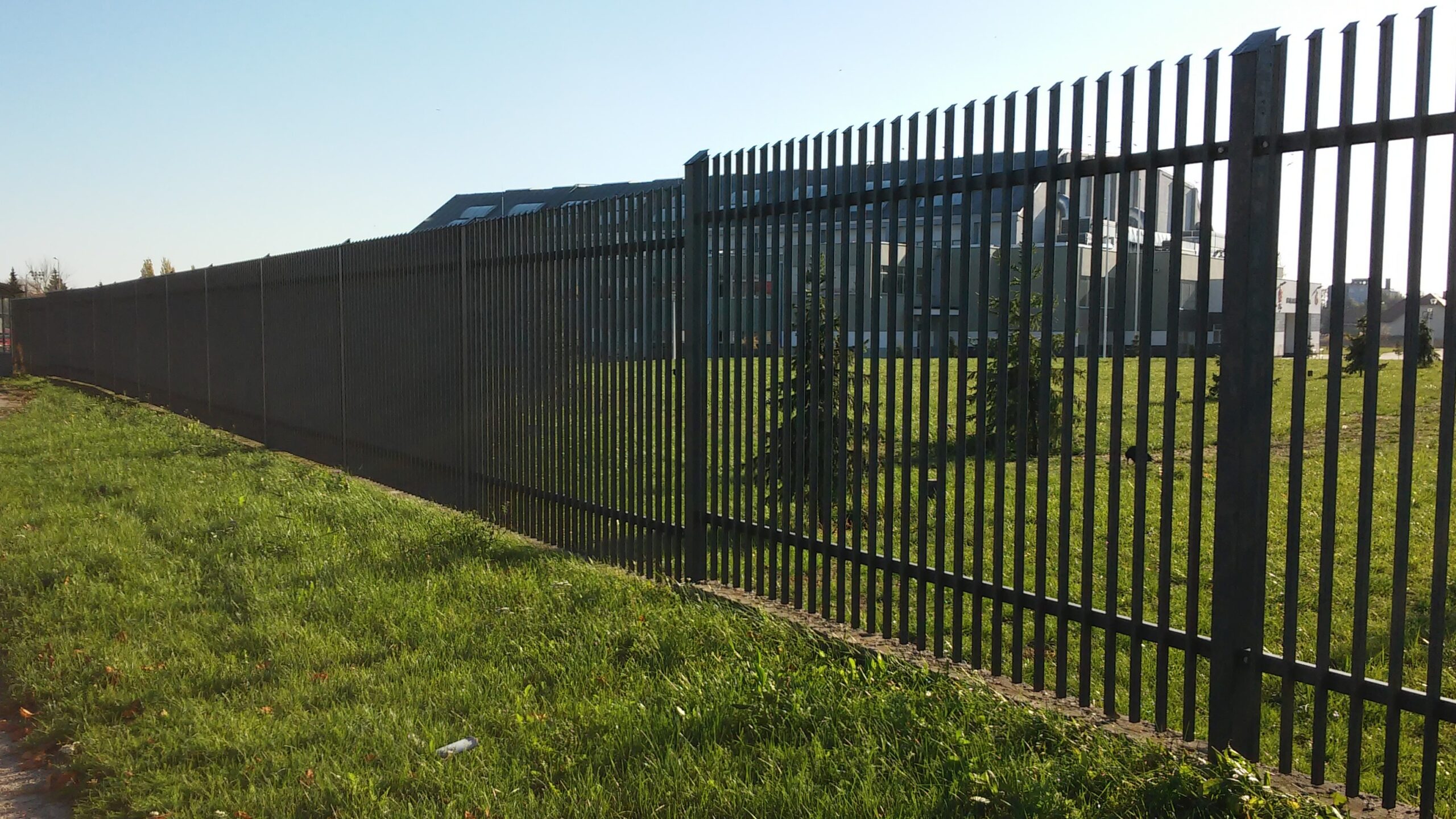 Our aluminum fencing installation is built to:
Withstand the harshest elements

State-of-the-art finish

No worries about rusting and corrosion

Significantly increase the attractiveness of your home

Provide peace of mind to your family
Contact us with inquiries or get help with your aluminum fence layout.
Check Out Our Aluminum Fencing Installation in Detroit, MI
Rail flat top aluminum fence
This type of aluminum fence has clean lines or panels. It has a powder coat finish which makes it resistant to rusting, peeling, and corrosion.
Flat top rail fence
This is another high-quality, black-powder-coated aluminum fence that will add more protection to your property. It is perfect for high humidity and resists flaking or peeling. The panels also slide into place easily and perfectly.
Alternating spear top fence
This type utilizes rackable panels which means it will easily adapt to sloped, flat, or uneven landscapes. It also uses hidden panel screws and self-closing hinges. 
Spear top
This is another type of aluminum fencing that will give maximum security to residential properties. In most cases, this kind has pressed spear tops or decorative finials. We can recommend this as residential fencing for areas that have sloped areas or terrain.
Pool friendly, flat top rail flush bottom fence
This style of ornamental aluminum fence is perfect for pool areas. The design of a flat top rail that extends to the bottom is ideal to secure daycare facilities or fencing in yards and pools. 
Fencing City offers an incredible selection of ornamental aluminum fencing. From various styles, specific functions, and features, to multiple levels of strength, our services and products are sure to add a high degree of value to your residential property.
How tall can my fence be?
Normally, the regulation when it comes to residential fence height is a maximum of 6'. Checking the local building codes department to make sure your plans are acceptable is highly advised. You might also need to inquire with your Homeowners Association to avoid hurdles and penalties.
Ornamental Aluminum Fence Installation in Detroit
Detroit, Michigan has a clear regulation for residential fences, walls, and landscapes. It is unlawful for anyone to construct a residential fence installation that goes against the local building codes and ordinances. You can rest assured that as a Detroit fencing company, we know all about the installation process and procedures.
We have been in the fencing company in Detroit for quite a long period of time. All our fencing contractors are adept at the best aluminum fencing installation practices and offer professional installation services. 
Fencing City has provided aluminum fencing installation throughout the communities in the Detroit area and surrounding neighborhoods. 
Our fencing installers are qualified and skilled. We guarantee proper aluminum fencing installation free of defects and damages.

We use the best techniques and tools

Components and major building materials are carefully selected

We carefully analyze the customer's requirements to achieve a hassle-free and accurate project estimate.
Cost Of Detroit Ornamental Aluminum Fences
Normally, homeowners in Detroit could expect to spend about $2000 to $8000 for installing excellent quality ornamental aluminum fences. Sometimes, the prices of the installation could increase depending on the material costs, labor charges, and difficulty of installation among others.
Aluminum fencing is one of the most preferred types of residential fences because of its durability. We carry a variety of aluminum fencing designs that are available to our customers. If you want to request an estimate for our aluminum fencing installation, please call us.
Why Choose Fencing City Aluminum Fencing
As your best option for fence installation in Detroit, MI, we construct with excellent materials. We only use durable and coated panels that can stand up against harsh elements and heat. 
We are ready to install!
Our fence builders and gate operator installers will ensure to eliminate the possibility of corrosion, peeling, or flaking in our products and guarantee sturdy construction. If you would like to request a fencing free estimate or need some help with fence layout and design, call us.
We help families in Detroit, MI build sustainable fences for their homes. Once we complete the layout and approach, you can leave everything else to our expert fence builders.